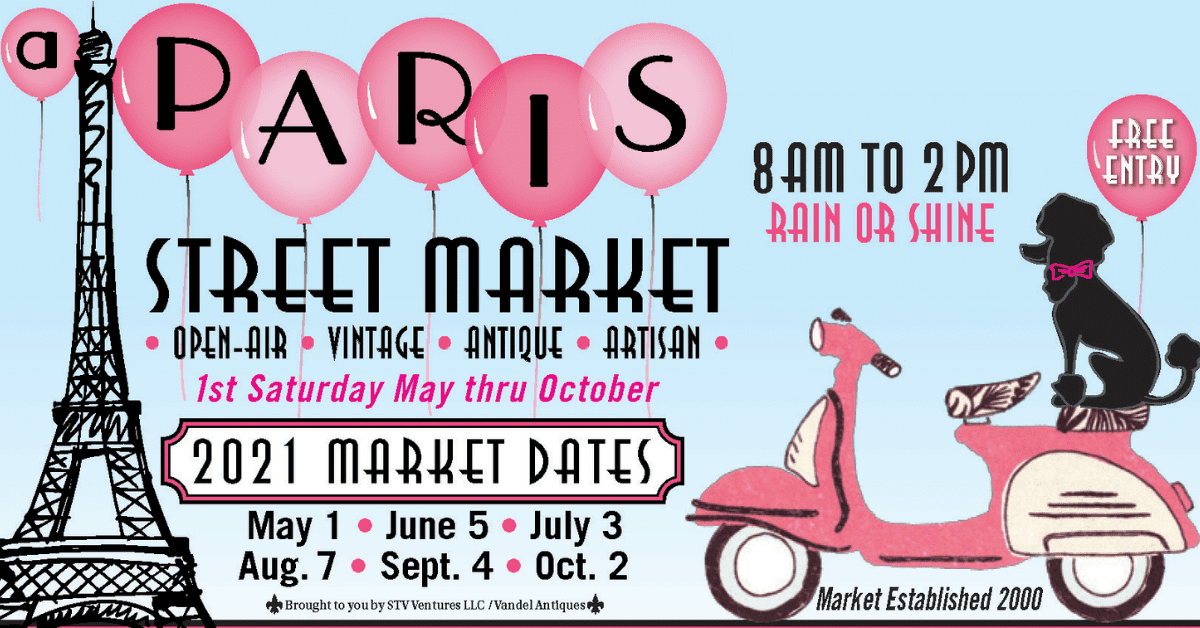 A Paris Street Market
851 people viewed this event.
A Paris Street Market at Aspen Grove is an open-air, vintage, antique and artisan market hosted on the first Saturday of each month, May through October at Aspen Grove shopping center. We are celebrating the market's 21st anniversary this year and 13th at Aspen Grove. We are excited to have over 75 vendors back at A Paris Street Market offering antiques, artisan wares, clothing, garden décor plus cheese curds, baked goods, and other yummy snacks. Come shop and find your own unique treasures.
Patios and Picnics: Take your lunch on a patio at any of our restaurants or bring your to-go choice out to the Picnic Park!
Hello Furry Shoppers: Leashed canine companions are welcome at A Paris Street Market just please remember to take them home before the pavement gets hot. MaxFund will also be onsite with adoptable pups!
Market Tips
Arrive early (with a flashlight if it's before sunrise)
Please visit despite possible dreary weather. The show will go on rain or shine!!
Always wear comfortable shoes.
Bring a back-pack so your hands are free to touch and feel.
Bring cash and credit cards. Many of our vendors are now accepting major credit cards (but just in case, cash is still king).
Hungry? Don't forget to visit our food vendors as well!!
And remember – Imagination is the key ingredient!!!
YOGA in the PICNIC PARK
In July, August and September, Corepower Yoga Ken Caryl will host yoga from 9-10am at the Picnic Park prior to the event. Registration is through their site. Check out the studio sometime or feel free to stop by after the class.
Core Power Yoga: https://www.corepoweryoga.com/yoga-studios/colorado/littleton/ken-caryl
Interested in being a vendor? Contact the event organizer here.